If 2020 as a year has taught us one thing, it is the fact that how imperative it is to facilitate remote working. Of course, the ideal way of functioning is the basic routine working, but what happens when movement and commotion comes at stake?
Many businesses have suffered the wrath of being bottlenecked by lack of remote working facilities. From communication to exchange of data to certification of data, everything can be done online and remotely, but have we looked into the alternatives?
One major issue in hierarchical operations is taking an official approval from a boss. You can go to CocoSign to understand why so many businesses and employees opted for this medium to create a digital signature.
CocoSign – The Best eSignature Tool for Remote Working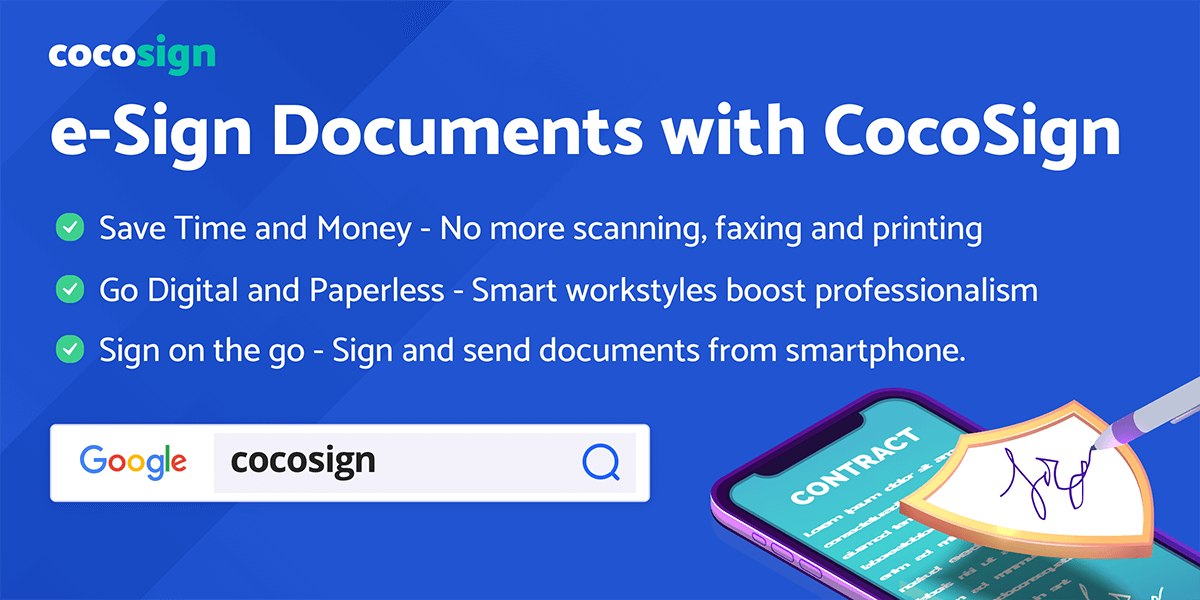 CocoSign enables absolute online signing, without compromising on the veracity of the document. If you type how to esign on the internet, you will be bewildered at the plethora of alternatives that will be screaming out at you.
However, can a nicely SEO and good marketing investment of an online signature generator be a viable alternative for you? You can't just trust any e-signing platform.
This is where the importance of CocoSign comes into play. It is not only an esign generator, but you can also use it as an efficient platform to upload documents, create and sign documents and download them.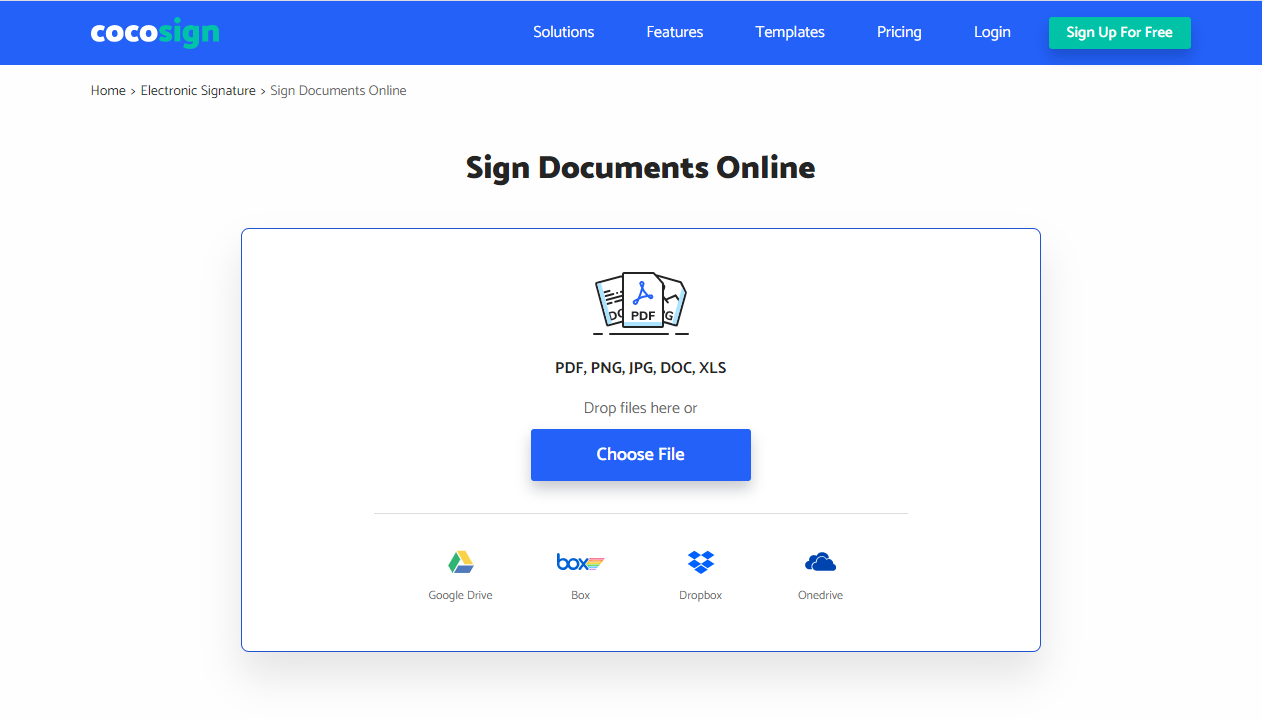 eSignatures do more good to the operational functioning than what you can imagine or think of. It empowers remote functioning in a very important way. Go to CocoSign to check the top ways in which eSignatures provide an important impetus for remote working:
Recognition
eSignatures are recognized worldwide. In fact, the corporate world is shifting towards an eSignature culture. This is being done in a very environment centric manner. You save paper, environment and even your cost.
The fact that they are recognized in the daily conduct of business makes them more suitable and feasible for usage. Organizations communicate with each other through affixing eSignatures.
Nowadays even bills are raised automatically and the eSignatures are considered as official signatures. Organizations do state that as long as the communication has come from a company platform and the eSignatures are affixed, they should be considered actual signatures.
This provides more confidence and flexibility of usage of eSignatures. This enables the vetting of the documents remotely.
No Printer or Scanner Requirement
A traditional office has all forms and sorts of communication mechanism. The office would have a very efficient printer taking out coloured prints, a scanner that was fancy and multi faceted and a lot of paper rims to exhaust.
But all this exists in the office. What happens when you are working remotely, and that is the only choice available? In such circumstances, most businesses come to a functional halt where people are conversing in jpg images, giving sign offs in mail attachments and what not.
All this is nothing but extremely unprofessional. It is the era where everything has a solution. You do not even have to lift a pen to sign a document, that's how efficient times have become. This is only because of the extreme ease that virtual signature generators provide.
With a platform like CocoSign, you do not require a printer or a scanner to perform. You do not have functional dependency on the office infrastructure. You can function remotely from anywhere in the world and still be able to perform your functions.
Ease for Extremely Mobile Managers
Some managers are extremely mobile. They keep travelling from one place to another by virtue of their job roles. They work remotely from the airport lounges and sometimes also the airplane.
Wouldn't it be outwardly to expect them to request the airport for using their printer and scanner for an official sign off. This is practically impossible, but their functions could be such that signing off or lack of sign off could lead to material consequences.
For such managers who are always on the go, platforms like CocoSign are a saving grace. Managers could be attending back to back meetings in multiple continents and would still be able to render their functions seamlessly.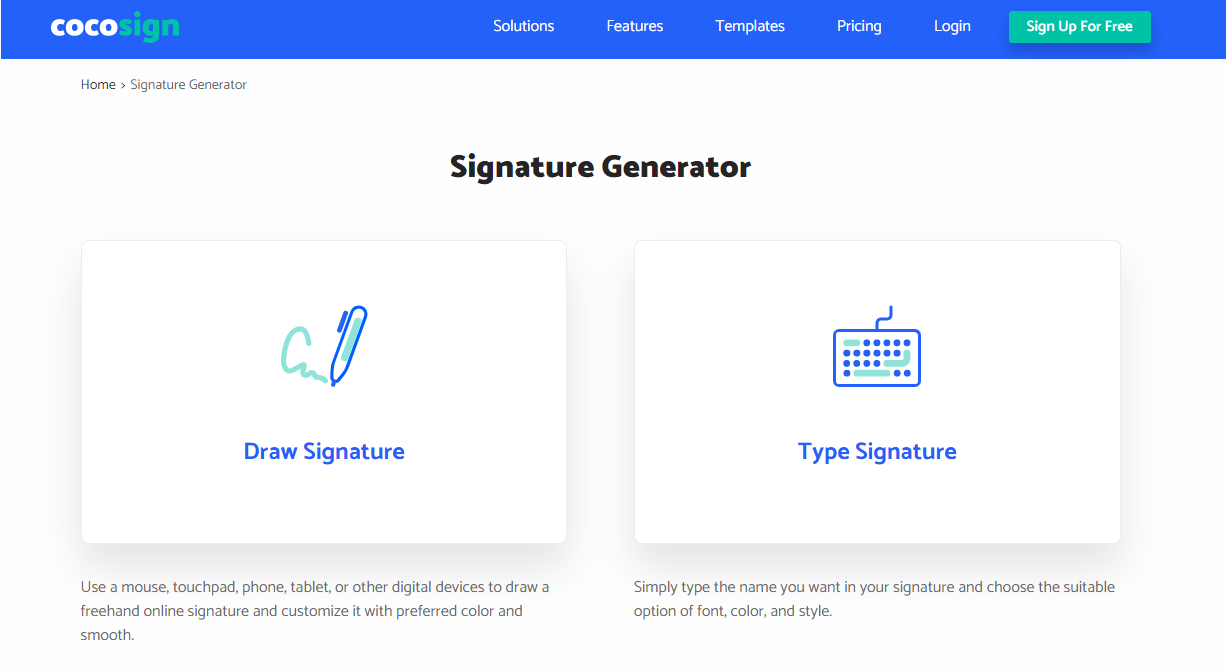 This actually also provides edge to the functions. It also helps inefficient management.
Ease of Use
If generating an eSignature would be time consuming or hard to decipher, they would add to the hassle. However, with platforms like CocoSign, the eSignatures have become so efficient and easy, it's a blessing.
Even with zilch knowledge about the generating a eSignature or affixing them onto documents, one could very well use the platform. CocoSign's dashboard is dreamy in a self explanatory way. You do not even have to see a Demo or call your IT expert to assist you with it.
It helps in remote working because with Dashboard so easy, you would easily be able to do all the signature generating and affixing by yourself.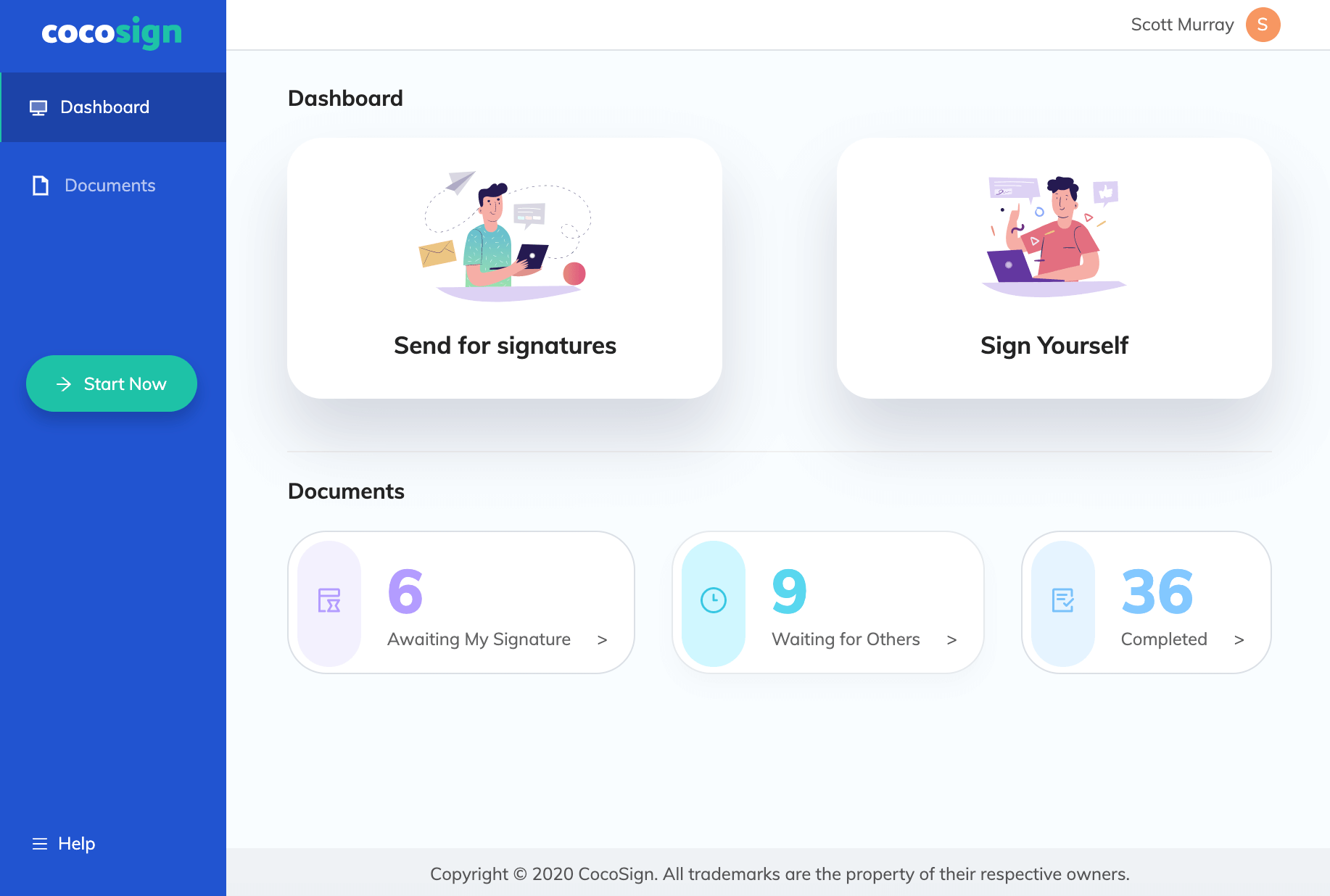 Compatibility
CocoSign enables people to affix their digital signatures to all popular modes of information exchange. It just doesn't have to be a PDF, it can also be an excel, word and other forms of popular soft files.
Therefore, this allows less reliance upon only one kind of document usage. You can use the format you are most comfortable with and affix your online digital signatures to it. There is a great variety of usage and that helps people in choosing what seems best to them.
Accountability
When there is no option but to work remotely, accountability is mostly taken for a toss. The best excuse for that is lack of a printer or scanner at home.
Now, employees can't be coerced to invest their own resources for business purposes and businesses can't provide every employee with a printer or scanner. To have accountability still persist as a valuable component of functioning, free online eSignature generators are extremely good.
With remote working, there is a fear of misappropriation or misleading information. However, with the right kind of resource, all this fear vanishes in thin air. Employees, managers and hierarchical positions can still feel seen and supervised.
They would still continue to be responsible for their actions and this further enables ethical conduct, however remotely.
Conclusion
Knowing about all the benefits that digital signature could bring to your functioning, if you are wondering how to esign, go to CocoSign for an elixir of digital signature. It is the perfect platform to ensure that the business's operations are not compromised.
It is immensely easy to create a digital signature with the assistance of a reliable tool like CocoSign. There are many other claimants but most of them will just bug your systems with viruses and prolong the hassles for you. So choose only the reliable way!